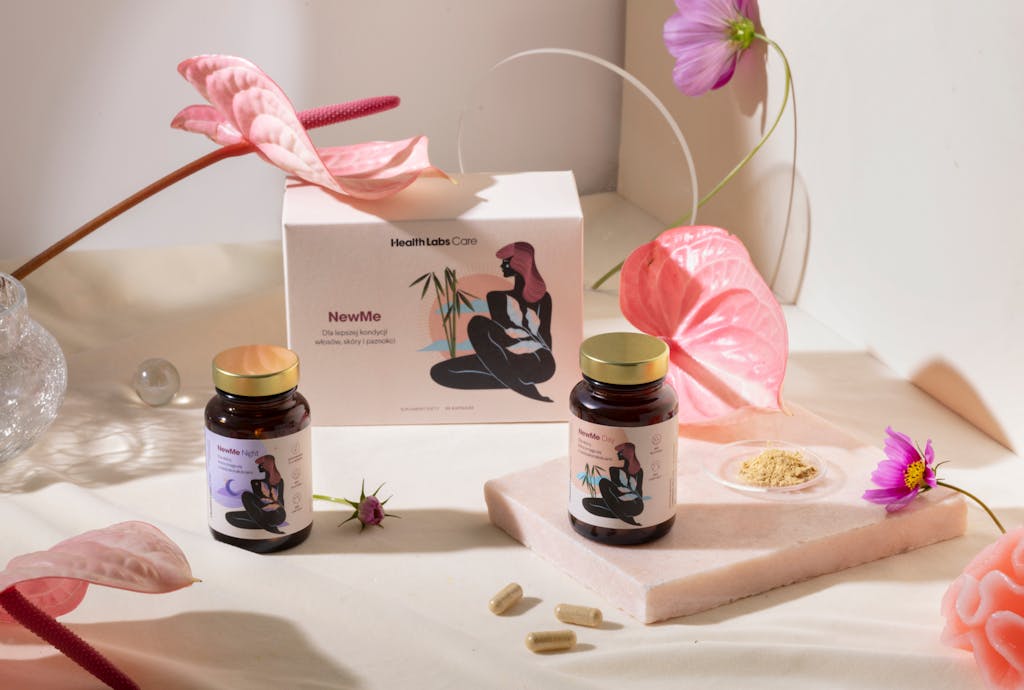 Made with love, backed by science
Together, we will help you stay healthy, look good, and feel great. We will support you in developing healthy habits and choosing the right supplements and cosmetics to get the results you are looking for. Thanks to the expertise of our team, combined with carefully designed formulations using top quality ingredients, you can be confident that your health and beauty are in good hands.
Our mission
We want to help people stay healthy, look good, and feel great. We strive for the best possible understanding of what our clients need, both on the physical and mental level. We are passionate about what we do, and we rely on scientific expertise and the latest technologies.
Our vision
We are there for you, and we develop products to best help you take care of your health on a daily basis. We never stop learning, because we believe this is how we can improve our clients' quality of life. We take a holistic approach, both to health and to business.
HEALTH
Health is a state of equilibrium, in which all the needs of your body and mind are fulfilled, that ensures your optimal wellbeing and functioning. We will be at your side as you take little steps every day to achieve a healthier and more balanced lifestyle.
BEAUTY
Beauty is the state of mind in which you accept yourself and your body. By taking care of yourself and listening to your needs, you can not only feel beautiful, but also appreciate and love yourself.
Science
Science is more that just pure knowledge. It is also about constant development and expanding the capabilities of modern supplementation. When we create new products for your needs, we rely on the latest scientific evidence and use top‑quality ingredients with proven effectiveness.
INTEGRITY
Your trust is our top priority, so we never make empty promises. We do not use artificial fillers or cheaper substitutes for advanced ingredients.
We care about the environment
At Health Labs Care, we are concerned about the future of our planet, so we strictly limit the use of plastics, only using them where absolutely necessary to ensure the quality and safety of our products.
We use dark glass jars and bottles
Our products have metal caps
We use cardboard packaging
The ink used to print information on packaging is safe for the environment
Biodegradable packing peanuts protect our products against damage during transport
We have switched to paper packing tape
Authors of our recipes
The expertise of our team helps you look good, feel great, and boost your immunity every day.
We invest in safety
When it comes to the quality and safety of our products, compromise is not an option. Therefore, all Health Labs Care supplements are tested in an independent, certified laboratory: J.S. Hamilton Poland, which complies with the highest quality standards, confirmed by the Polish Center for Accreditation and by its continued membership in Polish and international associations. Thus, you can be sure that the formulas we use are not only effective, but most importantly — safe.
We have scientific evidence
At present, the PubMed database contains over 1,207,923 scientific studies on ingredients used in Health Labs Care dietary supplements.
L‑theanine reduces stress response

Supplementation with 200–400 mg of L‑theanine per day can help reduce stress and anxiety in people exposed to stressful situations.

Sulforaphane reduces oxidative stress

The study demonstrated that eating broccoli sprouts for one week significantly improved cholesterol metabolism and reduced oxidative stress markers.

Alpha‑GPC improves sports performance

The study indicates that a single 600 mg dose of choline alfoscerate (as AlphaSize™), when administered 90 minutes prior to resistance exercise, increases post‑exercise serum GH (somatotropin) and peak bench press force.