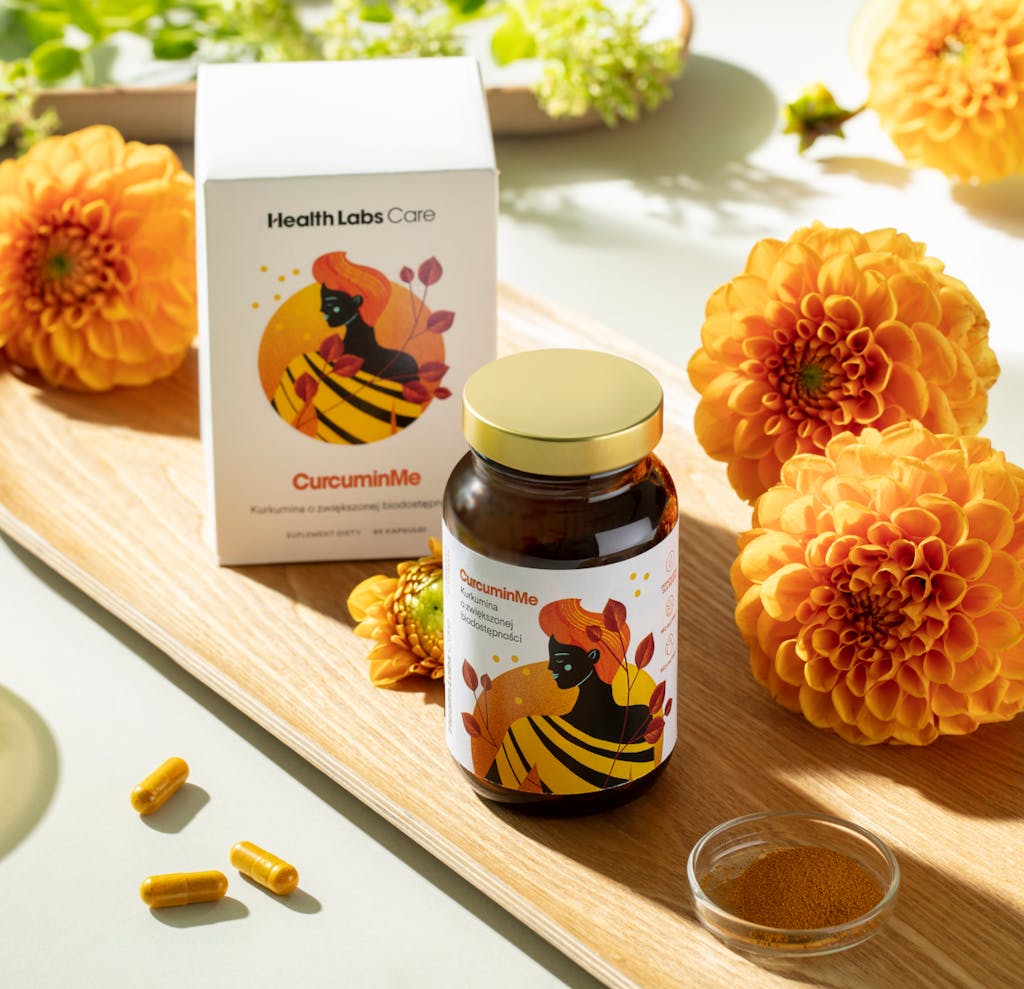 CurcuminMe
Turmeric with increased bioavailability
support for your liver
easier digestion
antioxidation
Suitable for vegans
60 capsules — 30 days' supply
Free shipping on orders above 300 PLN
Ships in 24h
What makes the CurcuminMe dietary supplement special?
natural Curcugen™ extract
CurcuminMe contains Curcugen™ — highly concentrated turmeric extract, standardized to a staggering 50% of curcuminoids (active ingredients in turmeric).
high absorbability and bioavailability
Owing to high (50%) standardization, the CurcuminMe dietary supplement demonstrates high bioavailability, and the addition of piperine boosts curcuminoid assimilation.
pure composition confirmed by studies
The CurcuminMe dietary supplement contains no unnecessary fillers, preservatives, or colorants. Its purity and freedom from contaminations and heavy metals have been confirmed in tests conducted by an independent, accredited laboratory: J.S. Hamilton Poland.
long-term action
Owing to the polarized structure of molecules, the active ingredients contained in CurcuminMe are gradually released, which means it remains effective for a longer time.
What you need to know
Recommended intake
Find out the ingredients in CurcuminMe dietary supplement
Table of active ingredients
| CurcuminMe | In 2 capsules |
| --- | --- |
| Curcugen™ turmeric extract | 860 mg |
| providing curcuminoids | 430 mg |
| Black pepper extract | 1.06 mg |
| providing piperine | 1 mg |
Frequently asked questions
Has the CurcuminMe dietary supplement been tested?
Why is curcumin in CurcuminMe not in micellar form?
Can I take CurcuminMe with other Health Labs Care supplements?
I season food with turmeric. Is that not enough?
How long can I take CurcuminMe?
Can pregnant and breastfeeding women use Health Labs Care supplements?
When should I take the CurcuminMe dietary supplement — before, after, or with a meal?