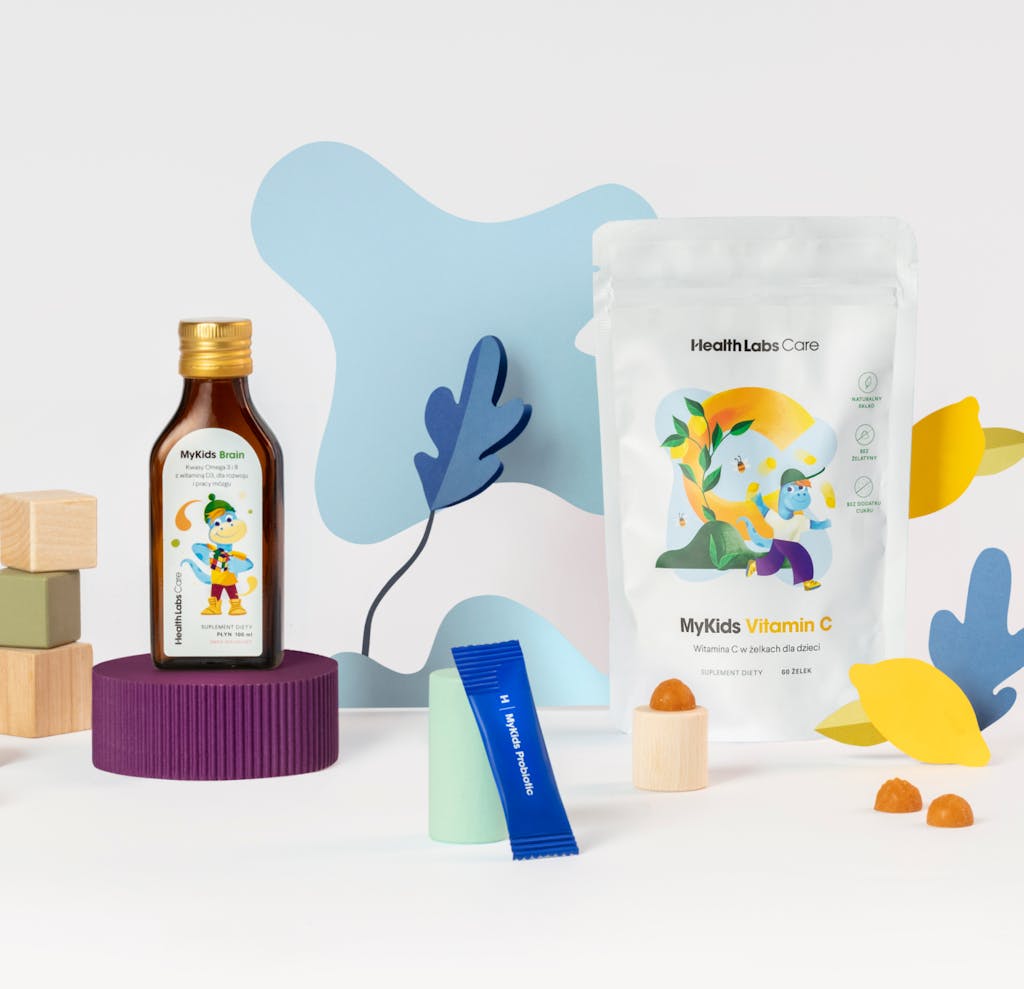 Dietary supplement set
My Kids Care
For strong immunity and good brain function
Save you save 48,01 PLN! by ordering the set!
218,99 PLN
Lowest price in the last 30 days: 164,25 PLN
Set of 3 products
Free shipping on orders above 300 PLN
Ships in 24h
Learn more about this set of dietary supplements for children
Expert opinion
To ensure your child has everything they need
Balanced, healthy diet, physical activity, and regular circadian rhythm are the key elements to ensure your kid's optimal health, immunity, and brain function. As kids grow, they learn new things and acquire new skills all the time, so their diet must contain products rich in DHA essential fatty acids, vitamins, such as vitamin D3, and minerals, such as zinc. 
Paulina Ihnatowicz
A nutritionist specializing in clinical and sports nutrition; the author of the book "Masz to we krwi" [It's in your blood] with 10 years of experience, more than 1000 patients, and hundreds of trainings and presentations
paulina.ihnat
Frequently asked questions
Have the dietary supplements in the MyKids Care set been tested?
How should the My Kids Care set be used during the day?
What is the minimum age for taking the My Kids Care set?
Can Vitamin C gummies be a substitute for fruit and vegetables?
Does the MyKids Vitamin C dietary supplement contain sugar?
What is the 25-hydroxy vitamin D blood test?
Can my child take the MyKids Brain dietary supplement if they are allergic to fish?
Will the MyKids brain dietary supplement help my child learn better?
What does the MyKids Probiotic dietary supplement taste like?
Can I give this probiotic to a child under 3?