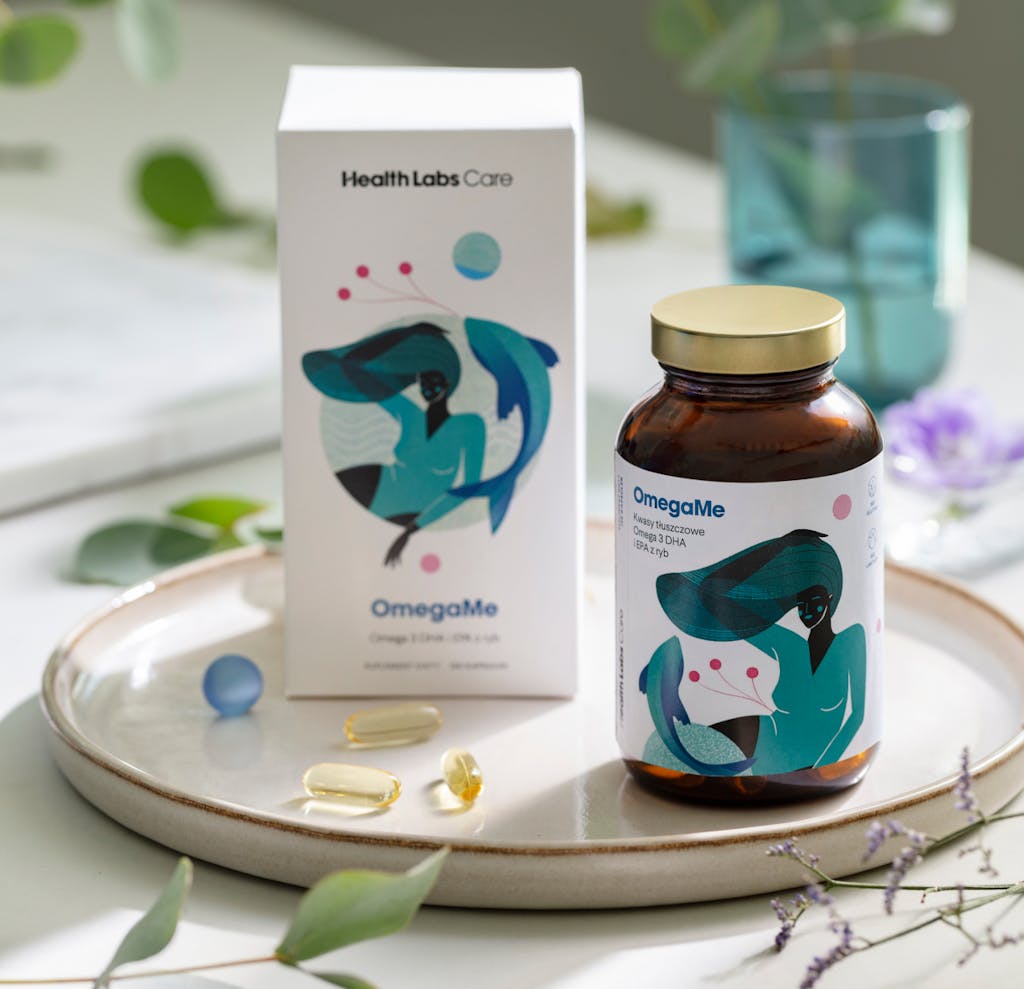 OmegaMe (60 capsules)
EPA and DHA omega-3 fatty acids from fish
EPA and DHA omega-3 acids from fish
500 mg of EPA and 250 mg of DHA per capsule
60 capsules — 60 days' supply
Free shipping on orders above 300 PLN
Ships in 24h
What you need to know
Recommended intake
What makes OmegaMe special?
full daily dose of omega-3 in a single capsule
One capsule of the OmegaMe dietary supplement a day is enough to cover your recommended daily intake of EPA and DHA omega-3 acids.
high omega-3 fatty acid content
The OmegaMe dietary supplement contains 500 mg of EPA and 250 mg of DHA in a single capsule.
"odorless" capsule
The convenient "odorless" softgel capsule is easy to swallow and does not have the characteristic fish oil flavor.
pure composition confirmed by studies
The OmegaMe dietary supplement contains no unnecessary fillers, preservatives, or colorants. Its purity and freedom from contaminations or heavy metals has been confirmed by tests conducted by an independent, accredited laboratory: J.S. Hamilton Poland.
Find out the ingredients in OmegaMe dietary supplement
Table of active ingredients
| OmegaMe | In 1 capsule |
| --- | --- |
| Fish oil, providing | 1000 mg |
| EPA | 500 mg |
| DHA | 250 mg |
Frequently asked questions
Has the OmegaMe dietary supplement been tested?
Can pregnant and breastfeeding women take OmegaMe?
What other supplements can I take with OmegaMe?
When should I take the OmegaMe dietary supplement — before, after, or with a meal?