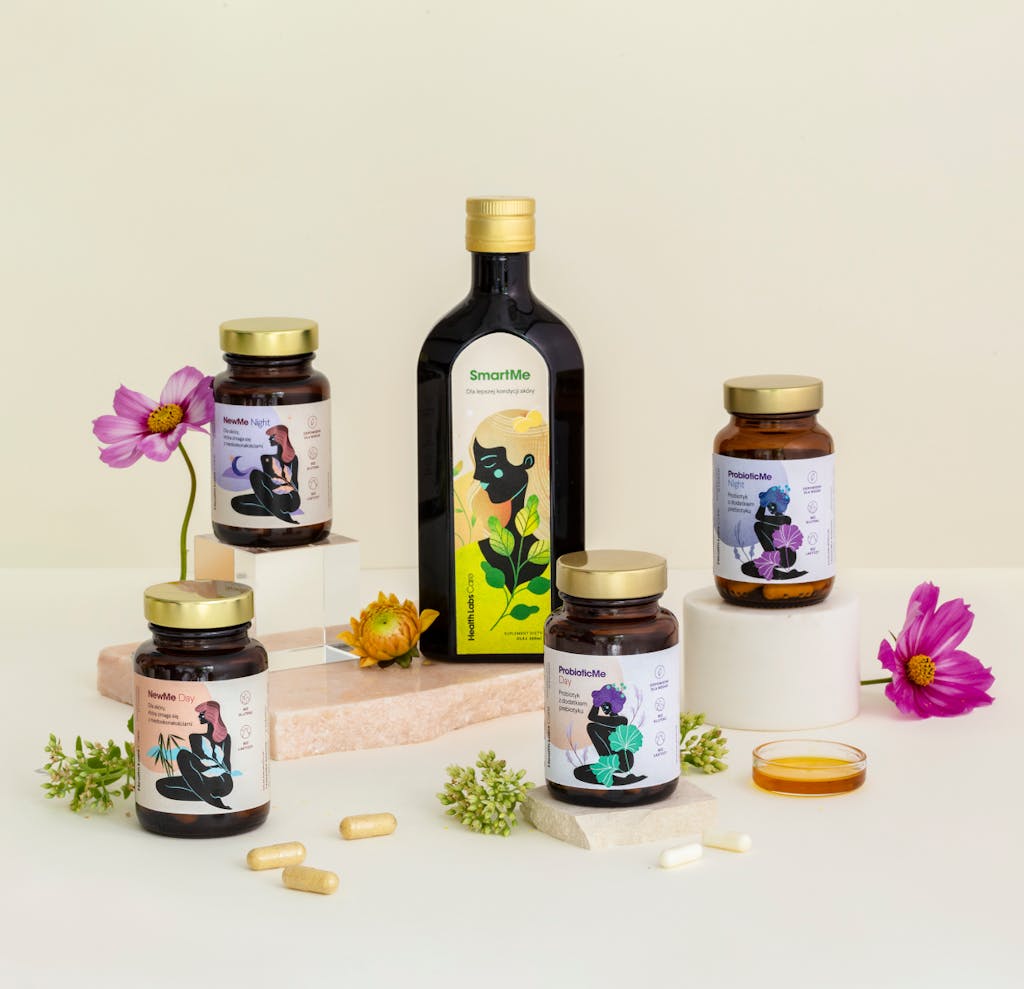 Dietary supplement
My Beautiful Skin
The golden trio to help eliminate skin problems
Free shipping on orders above 300 PLN
Ships in 24h
Poznaj suplementy diety wchodzące w skład zestawu
Expert opinion
Comprehensive support for your skin
If you are struggling with blemishes, this may be because you have some nutrient deficiencies. This problem affects many women. The ingredients in the NewMe, SmartMe, and ProbioticMe dietary supplements complement one another, which makes them more assimilable and thus — more effective. This is confirmed by hundreds of women who have decided to start taking our "golden trio".
Paulina Ihnatowicz
A nutritionist specializing in clinical and sports nutrition; the author of the book "Masz to we krwi" [It's in your blood] with 10 years of experience, more than 1000 patients, and hundreds of trainings and presentations
paulina.ihnat
Frequently asked questions
How should I use the products in the My Beautiful Skin set during the day?
Is it normal that after taking the "golden trio", my face is suddenly covered with pimples?
Why should the SmartMe dietary supplement be refrigerated after opening?
If I regularly take medication, should I wait before taking the supplement?
What has changed in the formula of the ProbioticMe dietary supplement?
Can Health Labs Care supplements be taken while undergoing laser hair removal treatments?
Can pregnant and breastfeeding women use Health Labs Care supplements?
When should I take supplements — before, after, or with a meal?
What is the 25-hydroxy vitamin D blood test recommended when taking the NewMe and SmartMe dietary supplements?