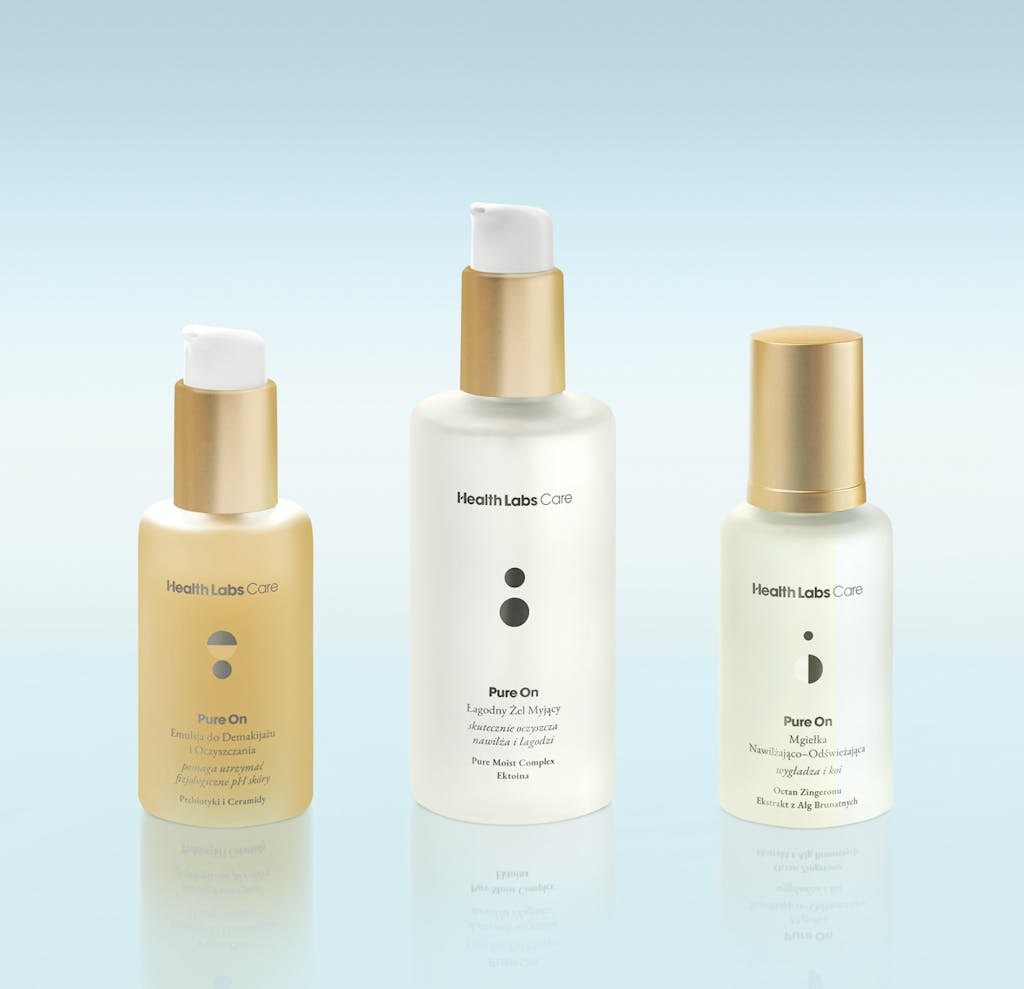 My Pure On Set
For clean and fresh skin
Save you save 38 PLN! by ordering the set!
Free shipping on orders above 300 PLN
Ships in 24h
Learn more about the My Pure On Set
Scientifically proven results*
Their skin is the evidence
100% of women confirm that the products in the My Pure On Set effectively and thoroughly cleanse the skin
100% think that the Pure On Make-up Remover and Cleansing Lotion effectively removes even water-proof make-up
100% of women claim that the Pure On Cleansing Gel does not dehydrate the skin or cause discomfort
100% confirm that the face mist refreshes their skin
*A 1-week study conducted in an independent research laboratory, in a group of 30 volunteers. Measurements conducted after a single use in an independent research laboratory in a group of 10 volunteers.
Choose the My Pure On Set if…
your skin needs to be cleansed, refreshed, and brightened

you want to enjoy radiant and moisturized skin 

your skin needs gentle, but thorough cleansing that does not impair its lipid barrier

your skin needs to be soothed and prepped for the next steps of your beauty routine
Expert opinion
Fresh and radiant skin every day
Thorough cleansing to effectively remove make-up and contaminations is an important element of skin care. It is worth providing your skin with soothing, moisturizing, antioxidative, and microbiota-promoting ingredients right from this first step of your beauty routine. The My Pure On Set provides comprehensive skin care products to cleanse, wash, and hydrate the skin, leaving it purified, soothed, and refreshed. The set includes two cleansing products: a make-up remover lotion and a mild cleansing gel, as well as a face mist that moisturizes the skin and provides it with valuable antioxidants.
Alicja Śliwowska, Ph.D.
She has a Ph.D. in chemical sciences, MA is cosmetology, and is a certified nutritionist. She is the author of numerous scientific publications, co-author of the cosmetic product patent, and one of the authors of Health Labs Care beauty product formulas.
dr_scura
Frequently asked questions
What should my skin care routine with the Health Labs Care products look like?
What skin type is the My Pure On Set dedicated to?
How many times a day can I use the My Pure On Set?
Are the products in the My Pure On Set fragrance-free?
Can I use the Pure On moisturizing and refreshing face mist when it is very sunny outside?
What does it mean when you say the mist helps maintain physiological pH of the skin?