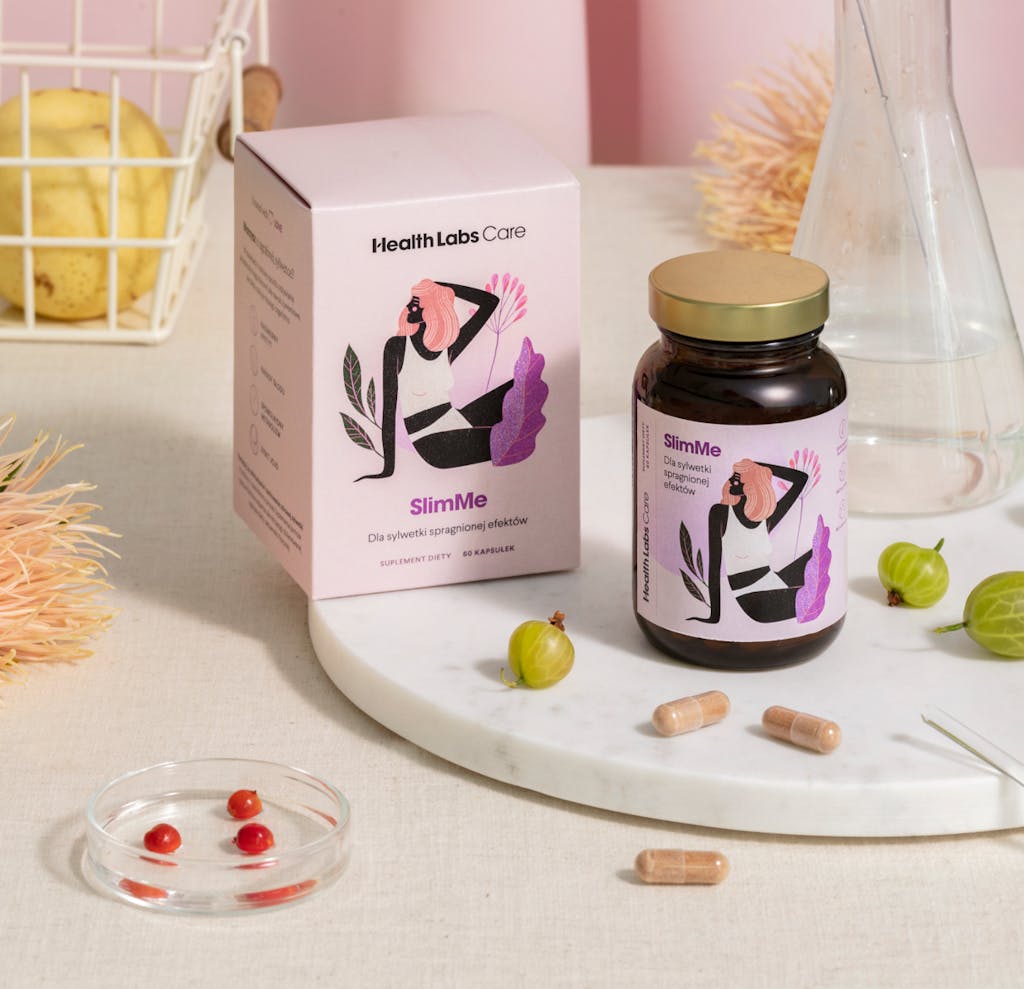 SlimMe
To help you get the body you want
stimulate your metabolism 
keep a healthy blood glucose level
Suitable for vegans
60 capsules  — 30 days' supply
Free shipping on orders above 300 PLN
Ships in 24h
What makes the SlimMe dietary supplement special?
standardized plant extracts
Plant extracts in the SlimMe dietary supplement are standardized, so you can be sure each portion of the supplement contains at least the indicated amount of active ingredients.
maximum effectiveness
All substances used in the SlimMe dietary supplement are in their best, biologically active forms, and in adequately large, safe doses. 
pure composition confirmed by studies
The SlimMe dietary supplement contains no unnecessary fillers, preservatives, or colorants. Its purity and freedom from contaminations have been confirmed in tests conducted by an independent, accredited laboratory: J.S. Hamilton Poland.
original recipe
Many experienced nutrition experts have contributed to the development of the SlimMe dietary supplement. Their passion and expertise helped create dietary supplements guaranteed to meet the expectations of even the most demanding consumers, both men and women.
What you need to know
Recommended intake
Adults: 2 capsules a day
— one in the morning and one in the afternoon
Expert opinion
Natural ingredients
The SlimMe dietary supplement contains the following ingredients: green tea (Camellia sinensis) leaf extract standardized to 50% of EGCG, Coleus forskohlii root extract standardized to 10% of forskolin, cayenne pepper fruit extract standardized to 8% of capsaicin, black pepper (Piper nigrum L.) fruit extract standardized to 95% of piperine. Additionally, I have decided to add the most thoroughly tested and bioavailable form of chromium (chromium picolinate), and caffeine.
Paulina Ihnatowicz
A nutritionist specializing in clinical and sports nutrition; the author of the book "Masz to we krwi" [It's in your blood] with 10 years of experience, more than 1000 patients, and hundreds of trainings and presentations
paulina.ihnat
Find out the ingredients in SlimMe dietary supplement
Table of active ingredients
| SlimMe | In 2 capsules | RI |
| --- | --- | --- |
| Green tea extract | 800 mg | |
| including polyphenols | 784 mg | |
| including catechins | 640 mg | |
| including EGCG | 400 mg | |
| Coleus forskohlii extract | 300 mg | |
| including forskolin | 30 mg | |
| Caffeine | 200 mg | |
| Cayenne pepper extract | 50 mg | |
| including capsaicin | 4 mg | |
| Black pepper extract | 2,1 mg | |
| including piperine | 2 mg | |
| Chromium | 80 µg | 200% |
Frequently asked questions
Has the SlimMe dietary supplement been tested?
What Health Labs Care products can be taken with the SlimMe supplement?
When should I take the SlimMe dietary supplement — before, after, or with a meal?
If I regularly take any medication, should I wait before taking the supplement?
Will I lose weight when taking SlimMe?
Can pregnant and breastfeeding women take the SlimMe dietary supplement?